To celebrate the 25th anniversary of the
Forge de Laguiole
,
Philippe Starck
presents the first of the four anniversary knives.
Cold stamped, this knife looks like a piece of wood extended by a blade.
This model express simplicity, a crucial value for the designer whose leitmotiv is
"tomorrow will be less".
This knife is a reinterpretation of the traditional Laguiole codes (blade and handle). This new all in one piece steak knife will leave its marks.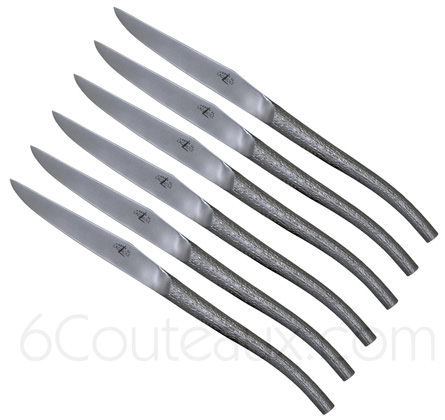 Knives Philippe Starck "LOG"

Knife Forge de Laguiole 25 years anniversary